Wedding Planner in Georgia
Wedding planner in Georgia – RemBow Agency
A wedding celebration is a festive ceremony of a marriage. Each nation has its own customs, traditions, and beliefs associated with wedding rituals.
Wedding is one of the most important events in the life of any person, therefore, wedding party should be organized at the highest level. Having extensive experience in arranging and carrying out weddings, the staff of the wedding agency "Rembow" will hold for you a magical, memorable wedding celebration that will forever stand out in the minds of newlyweds, relatives, and wedding guests.
What do you need to plan a wedding in Georgia?
All weddings are different in style, but their preparation includes a certain number of traditional issues, the solution of which depends on the successful organization and conducting of the wedding.
To get positive emotions and pleasant memories of the wedding ceremony in  future, specialists are also needed:
A professional host, on whom 75 percent of a successful wedding depends;
Experienced wedding photographer and videographer;
Invited artists and musical bands according to your wishes and preferences;
Professional cooks.
The organization of weddings in Georgia is a complex creative process, consisting of many tiny details, and missing one of them can ruin the whole ceremony. Our goal is to take into account all the details and tasks when organizing a wedding , and to solve them quickly and efficiently. It is necessary to determine the number of guests, to study thematic literature on organizing and holding a wedding celebration, to select contractors and performers who are appropriate in terms of quality and price category, and finally to arrange their well-coordinated teamwork.
"Rembow Agency" – Services
If you have a sufficient wedding budget, want to save your time and nerves- you had better  contact the professional wedding planner agency "RemBow Events". With us, you can inexpensively purchase such a comprehensive service as organizing weddings. This service, offered by our company, includes the preparation of the wedding celebration from start to end, taking into account your preferences. This is done by our wedding planner, who, as a professional organizer, will eliminate any complications that may arise.
Purchasing a separate wedding planning service from different agencies usually results in inefficient coordination and significant unexpected costs. The activities of the company "RemBow Agency" are multi-faceted, and one of its main areas is the organization of weddings in Georgia and abroad.
Wedding services provided by our agency are distinguished by an individual approach and many years of professional experience of our specialists in organizing wedding celebrations in Georgia (Sakartvelo). Our main wedding planning services include:
Selection of a banquet hall (free service);
wedding abroad;
script development and directing;
selection of artists, including stars;
exit registration of marriage;
design, floristry and decor;
wedding cake and festive table;
catering;
toastmaster or leader of the visiting ceremony;
video filming and photography.
"Rembow Wedding Planner" offers a wide variety of options for organizing and holding a wedding in Georgia, including classic weddings. We will also arrange for you a themed wedding, which is getting fashionable now. In addition, according to your order, the company will hold an inexpensive, modern, original, exclusive wedding celebration in strict national canons. Our professional directors and screenwriters will prepare a high-quality wedding script according to your wishes, turn the wedding into a unique and unforgettable holiday. You can choose an extreme wedding scenario (climbing, skydiving), as well as a wedding scenario on the water (yacht, boat, raft) or in the air (airplane, helicopter). Also, the organization of a wedding and its holding in country houses and cottage complexes is gaining more and more popularity in Georgia. Such a wedding is especially well- combined with on-site registration and catering. For this, a small hall is rented for a wedding celebration and several small cottages to accommodate invited guests. At this wedding, you will get great pleasure from the festive table and active outdoor entertainment. In addition, on the second day of the celebration, all transport problems will be solved by us. Our wedding planner agency is not limited by territorial boundaries, we organize weddings not only in Georgia but abroad.
RemBow Event Agency – What We Offer To You

We help to create cool and professional events all over Georgia. 
A corporate party is one of the best ways to make your employees happy and thankful.
Wedding Planner in Georgia
Georgia is truly one of the best places in the world to celebrate your wedding. Amazing views, cuisine, and music will stay in your memory for many many years. Rembow event agency will help you to organize such type of event.
Business success depends on team cohesion. The more a team spirit is felt, the more effective company is. RemBow event agency's professional couches will help you to achieve that kind of team spirit.
If you want to test your new product or service, you may know that environment in which it is being tested is one of the most important things. Let us care about it. 
If you need to plan a custom event with specific conditions or requirements, you know what to do. Just leave us a message or call.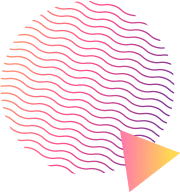 Email
Hello@rembowevents.com
Number
+995598201919
Location
Adam Mitskevitch #18